CONSORTIUM
__________________________________________________

The Project consortium consists of three beneficiaries who come from three different environments in terms of geographical and political context, economic potential and research capacity (according to both human and material resources). UB-FMG and GeoZS are emerging scientific entities from West Balkan and EU convergence region, respectively, whereas GUF comes from the core of European high-class research. These three entities constitute a logical international co-operation network which is principally aimed at ensuring a long-term, sustainable and strategic partnership among the project beneficiaries in the field of study of solid pollutants and other geoenvironmental studies.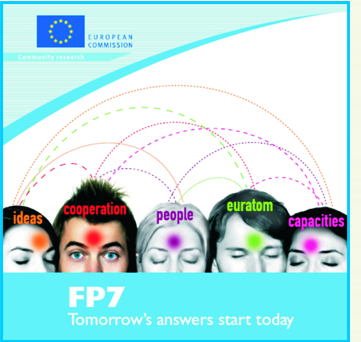 It is worth noting that UB-FMG and GeoZS have emerged form the education and research system of former Yugoslavia. It is, therefore, not surprising that many GeoZS activities are related to this region and that this institution gives a strong priority to bilateral projects with former Yugoslav republics. The major scientific topic of this project proposal is environment and characterization of industrial waste and because of that the close spatial relationship between the two major target audiences is of enormous significance.


The UB-FMG has a direct linkage to other educational centers in natural sciences in Serbia. The Faculties of Chemistry, Physical Chemistry and Physics, Faculty of Technology and Faculty of Biology belong to the immediate surrounding, as well. The RESTCA team members already cooperate in joint projects with colleagues from these centers. In such a way widening of international cooperation networking will be ensured.
GUF conducts up-to-date research in various disciplines, from the structures and dynamics of the Earth interior and surface, history of our planet, evolution of landscapes as well as of life forms, to the analysis of their habitats in a global view. A number of high quality facilities and very high human research potential of GUF is a guarantee for an essential know-how transfer and transfer of skills to the UB-FMG and GeoZS staff. In the context of this proposal this institution will assist in setting-up environment for clustering of research centers in the EU convergence region.
Each beneficiary is represented by a team leader and staff members personally involved in the project. The team leaders constitute the Project management board. The project management structure has been defined according to the fact that this consortium is composed of medium to small sized teams which are characterized by available skills and staffing and which staff is familiar with project culture. The team members are 50% of female gender and many of them are in the first half of their scientific career.